When you have thousands of products in your feed and you would like to tweak and tune the content of your product feed it quickly becomes very time-consuming having to fully reprocess and update your feed in order to see if the configuration changes you did had the desired effect. For that purpose we are now introducing the preview feature of our plugin. When you enable the preview option of your configured feed the plugin will only put 5 products in your feed so the updating of the feed only takes a few seconds and you can quickly check if your configuration changes worked.
You can enable the preview option of your feed by enabling this checkbox on the first page of your feed configuration: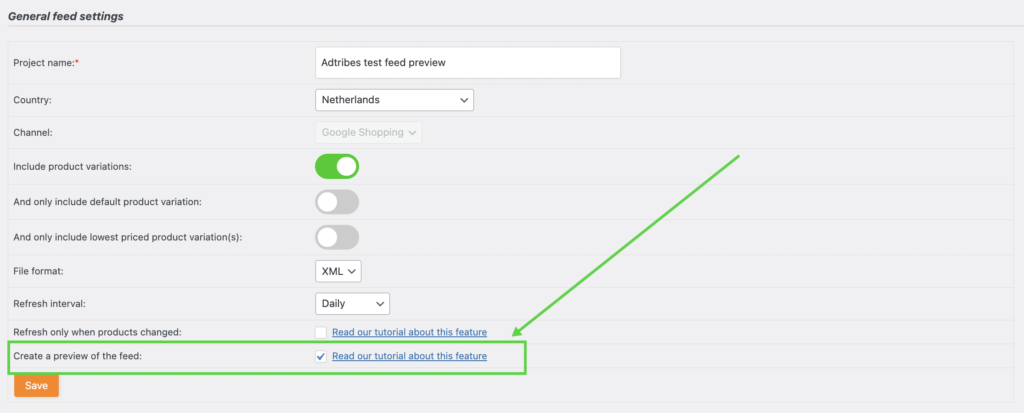 Bear-in-mind that when you enable the above feature you will not have all of your products in your feed. When you enable the preview option on a product feed that is actively being used for your campaigns in Google Shopping, Meta or any channel it will be impacted by the fact your feed now only contains 5 products. We therefor advice to first create a copy of the original feed and try out the configuration changes on the copied (preview) version of your feed before you make those changes to your live feed. So our advice would be not to use the preview feature on a live feed.
That's all! When you have questions about the preview feature of our plugin do not hesitate to reach out to our excellent support team.