This is an Elite feature
Polylang support is an Elite feature of our plugin. Interested in getting the most out of your marketing campaigns? Upgrade to the Elite version of our plugin, enjoy the Polylang support and many more Elite options.
Great news, as of version 1.4.4 of the Elite version of our plugin we are supporting the Polylang plugin. When you are using Polylang together with Polylang for WooCommerce you can now create product feeds for all Polylang languages you configured.
The steps below show just how easy you can set-up Polylang product feeds.
First, enable the Polylang feature in the general plugin settings:

Now when you start configuring your product feed(s) you'll find the Polylang languages in a drop-down on the first page (the general feed settings page) of your feed configuration. Just select the language for the feed you want to create: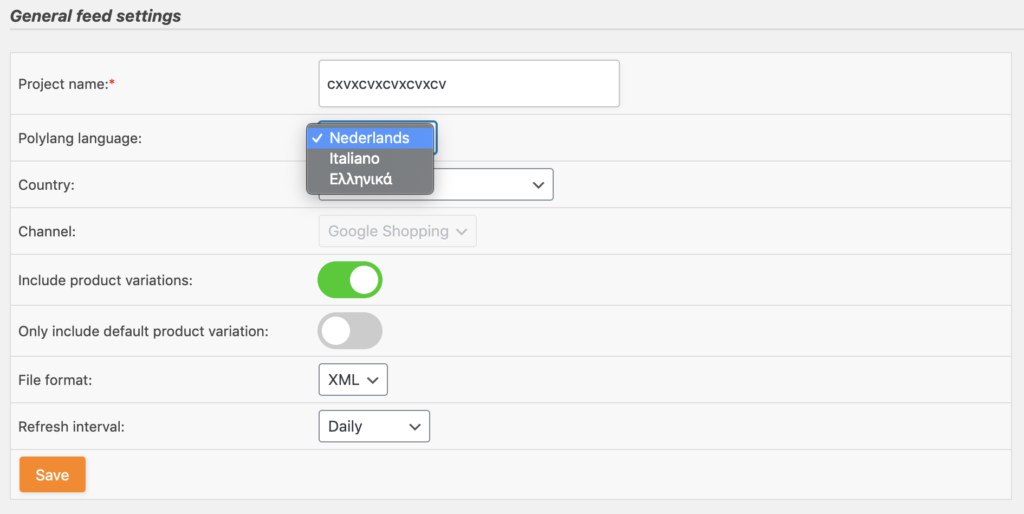 Now continue all the steps of your feed configuration and our plugin will do all the rest and create a product feed for the Polylang language you selected. It is that easy!
Don't hesitate to reach out to us whenever you have questions or need help with this Polylang feature.