The product feed Pro and Elite version of our plugin also allow you to add up to 10 different "product details" to your feed. Just follow the steps as described below so the details will end-up in your feed and your Google Merchant Center.
Assuming you already have some attribute values that you would like to add to the product details in your feed: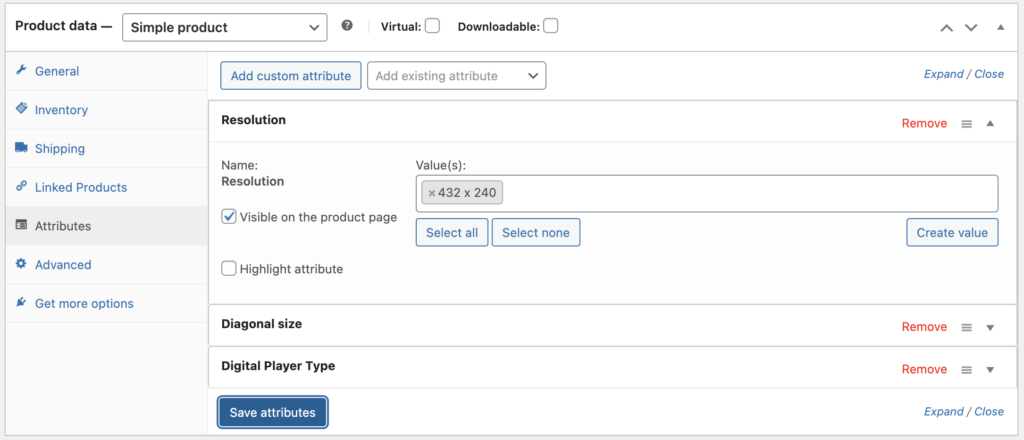 You can add those to your feed by adding the proper field mappings for your product details:

In the suffix field you need to fill in the value you want your "section name" to have. When you leave the suffix field empty your section name will automatically be "General". In the right drop-down you select the attribute you want to use for your product detail field. It is that simple!
The above field mapping will result to something like this in your product feed: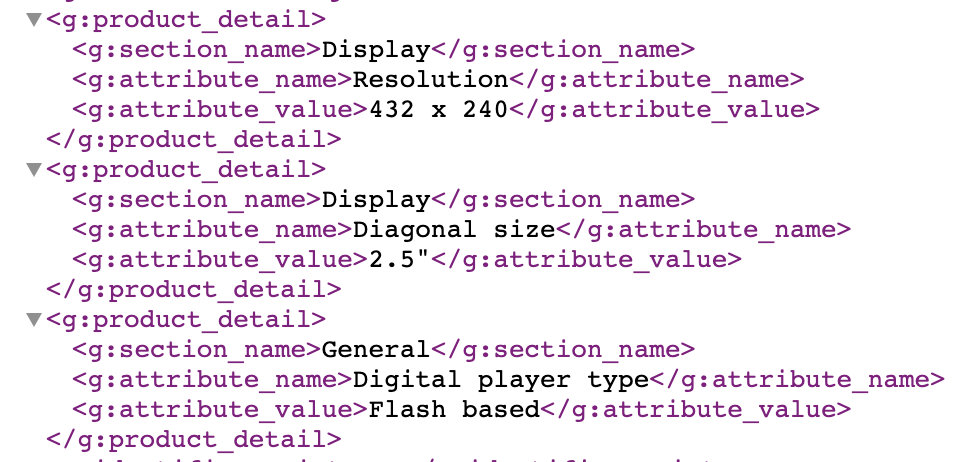 And that's all! Don't hesitate to reach out to our support-team whenever you have questions about adding product details and require our support.