On popular demand we added support for creating Google Product Review Feeds as of version 5.1.8 of our plugin. The Google Product Review Feeds that our plugin creates meet Google's requirements.
Assuming you have collected reviews for your products and you want to create a Product Review Feed. Following the steps below will create such a feed:
General feed settings: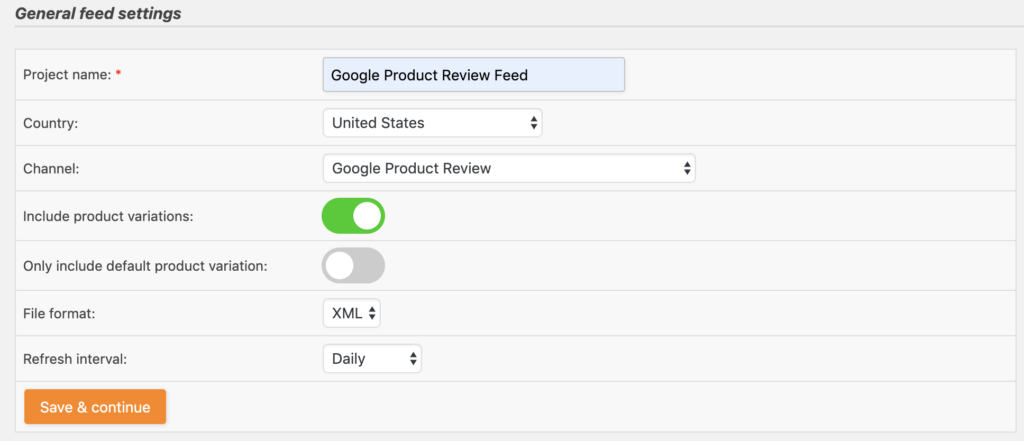 Field mapping: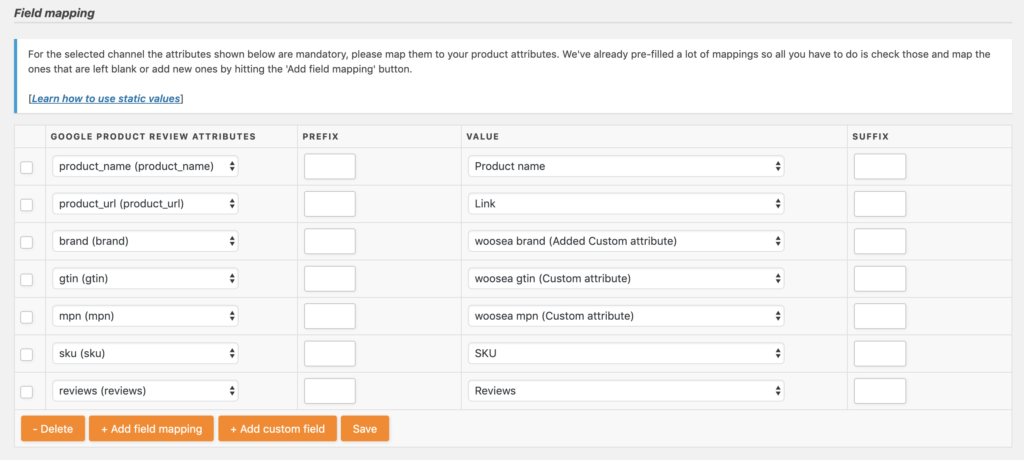 Make sure to add the same brand, gtin,mpn and sku values as you did for your Google Shopping product feed as Google will need them to match your reviews with your products in your Google Shopping feed. Leave the default 'reviews (reviews)' -> Reviews mapping in place.
Filters and rules:
On the following page you can create filters and rules if you to, for example, leave out reviews of certain products:

The next page enables you to add Google Analytics utm-tracking to the links you provide in your Google Product Review Feeds.
And that's all, your Google Product Review feed has been created. Need help? Do not hesitate to reach out to our support-team, they will be happy to help you out.