With today's release of the plugin (version 4.2.1) it became a lot easier and faster to map your categories to those of Google. We have introduced a cascading mother / child category mapping as shown on the screenshot below: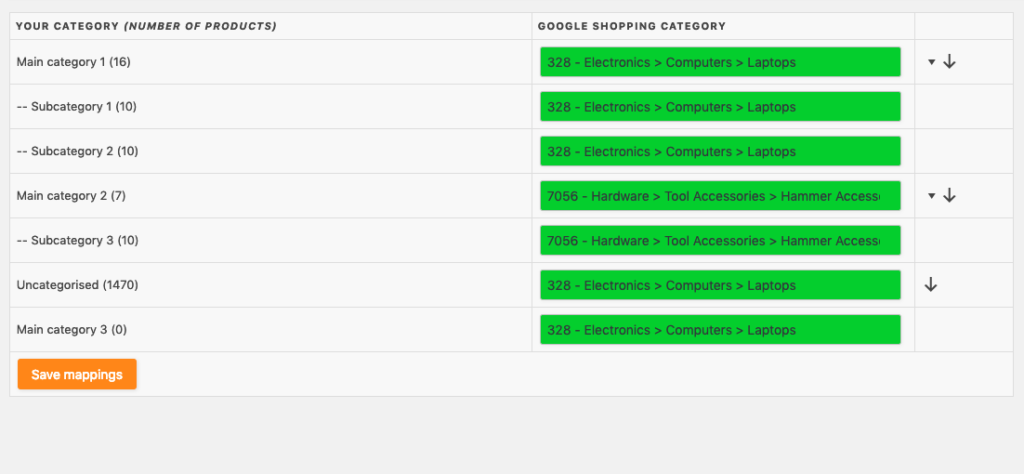 How does it work?
You will find small and bigger arrows pointing down behind your (main) category names:
Pressing the smaller arrows will copy the mapping you made for the main category to all subcategories within that main category;
Pressing the larger arrows will result in all categories below to be mapped to the main category you pressed the arrow on.
Good luck mapping your categories!